Don´t you know what corporate venture capital is? In this article you will learn:
What is corporate venture capital?
Differences with venture capital
Types of corporate venture capital
Advantages and disadvantages of corporate venture capital
When is it more appropriate?
Success examples




What is corporate venture capital?


CVC is defined as the "practice in which a large company acquires an equity stake in a small but innovative or specialized company, to which it can also contribute management and marketing expertise; the objective is to gain a specific competitive advantage" (Corporate Finance Institute, 2021).
En esencia, el Corporate Venturing consiste en establecer colaboraciones estructurales con empresas o partes externas para impulsar el crecimiento mutuo. Estas empresas externas son startups (empresas en fase inicial) o empresas en fase de expansión (empresas que han encontrado un producto/mercado adecuado) que proceden de fuera de la organización. Las características básicas de un corporate venture capital son (Pymerang, 2021):
The investment is made in the form of capital.
The investment is temporary, usually not exceeding 10 years.
They acquire minority stakes and are present on the boards of directors, although without assuming management responsibilities.
The investment is not made at one time, but contributions are made successively.
The amount of the investment usually ranges from 150,000 to 1,000,000 euros.



Differences with venture capital


| | |
| --- | --- |
| Corporate Venture Capital | Venture Capital |
| Prefer to invest in early- to mid-stage companies. | Avoid investing in uncertain technologies and unknown market needs. |
| They prioritize portfolio diversification over follow on in their portfolios. | Initial investments are made in the first three years of the fund. Once the portfolio is established, the fund will follow on for the remainder of its life cycle. |
| Team composed of professionals coming from the corporation as they are familiar with the systems, needs and areas | They are professional investors with a financial profile seeking to scale the business through less corporate procedures. |
| They do not seek strict control due to fiduciary responsibilities and accounting implications. because of fiduciary responsibilities and accounting implications | They seek to have control over their investments, play an active role in corporate governance and seek to have an impact on strategic decisions. |
Endeavor, 2021


Types of corporate venture capital


Internal: this is a type of CVC that originates within the organization itself. It can arise in the creation of startups to carry out specific activities crucial to the organization or arise from the Innovation and Development department itself.
External: this is a collaboration with a startup external to the company.


Advantages and Disadvantages


| | |
| --- | --- |
| Advantages | Disadvantages |
| No refund | Risk of loss of ownership |
| Fast cash flow | Possibility of losing a significant portion of autonomy |
| Know how | Delays can set your business back |
| Networking and contacts | Negotiate legal terms |
Bankinter Foundation of Innovation, 2021


When is it more appropriate?


This type of inverter is suitable for both small and larger investors.
For large companies, a CVC allows them to attract new technologies, talents, ideas and business models, thus meeting their need to innovate in their market offerings.
​Entrepreneurs and startups also benefit from this collaboration model, reducing the risk involved in the creation of a new technology company.



Success examples


IEBS Business School: the business school has created its own corporate venturing service. It is the first business school in Spain to introduce this method. Through IEBS Corporate Venturing, the school offers a consulting and innovation service with the intention of helping companies in their innovation processes (Captio, 2017).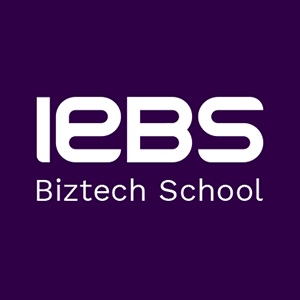 Google has created its corporate venturing service, Alphabet, with which it has invested in more than 300 startups.
Intel Capital: Adaptive Mobile, a technology company specializing in security systems for cell phones, was founded in Dublin in 2003. This project caught the attention of Intel Capital, which identified a complementary model to its own. The company has made a total investment of almost $20 million in the startup, which has become a leader in its sector. (Captio, 2017).
How To's Relacionados