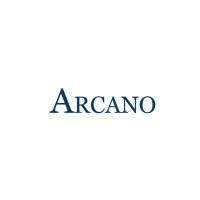 Arcano Partners is the leading independent financial advisory firm with offices in Madrid, Barcelona and New York. The company is launching a Spanish Direct Lending fund essentially dedicated to the Spanish market with a fundraising target of between €100 and €150 million, which was to be launched in March 2020.  
Direct Lending is a direct form of financing to companies, without the intermediation of financial institutions. Its actors are investment funds, which grant loans to companies with the aim of obtaining a return on their investors' capital.
The Direct Lending fund could not be launched in March 2020, as the pandemic put the spotlight on the demand for alternative financing. Companies were looking for avenues of financing for growth (capex), acquisitions), LBOs or refinancings with or without amortising bank debt.
As a result, Arcano Private Debt, the first closed-end vehicle dedicated exclusively to Direct Lending (private debt) from Arcano's credit area, was delayed, although the firm has experience in this area, having invested in fifteen transactions in recent years from other Arcano Credit vehicles.
The primary objective of Arcano Private Debt is to provide attractive risk-adjusted returns by providing financing to companies. The average duration of the portfolio is between 3 and 4 years. There is no predetermination as to the credit quality of the FS portfolio and therefore it may have 100% of the total exposure in low credit quality fixed income.
This division has six European credit funds with more than EUR 1.4 billion under management, three of them in open-ended format, invested mainly in high yield bonds and liquid syndicated loans, and three in closed-ended format, dedicated to credit opportunities, revolving facilities and private debt.