What is Cetus Solutions?
Cetus Solutions has designed, implemented and supported solutions for IT infrastructure secure and scalable solutions across the UK for over 19 years. Working with clients in the public and private sector market to deliver solutions that generate real business benefits, increased productivity and competitive advantage. The company focuses on the desired outcome rather than the technology. They apply their expertise to the outcomes a business wants to achieve and align market-leading technologies to create a solution that optimises the value of IT across the organisation.
Proact is Europe's leading independent data centre and cloud services provider. By offering flexible, accessible and secure IT solutions and services, we help businesses and authorities reduce risk and costs, while increasing agility, productivity and efficiency.


A £7.7 million acquisition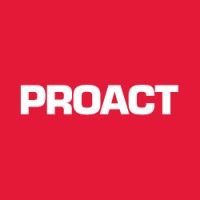 Proact has acquired Cetus Solutions for 7.7 million to improve its presence on the UK market. The acquisition is intended to enhance Proact's presence and ability to serve the mid-market and enterprise markets in the UK.With the combined value proposition and employees of both companies, Proact can provide a more complete offering to new and existing customers. In addition, they expect the acquisition to contribute to Proact's revenue growth and improved EBITA margins, in line with the strategy and financial targets.