Thanks to the study conducted by Baker Tilly analysts, we can conclude that Industrial Automation is a sector with a more than positive growth projection. After having analysed the sector in general in terms of acquisitions, financing and business growth, in this article you will find the Ranking of the most active Venture Capitals, in terms of the number of investments made, and their main investments. It is worth noting that, compared to other sectors, Industrial Automation is a sector with few investments made.


Techstars: the investor with more than 3,200 investments
This American venture capital firm provides investment and innovation in its 3,275 deals. It invests in all types of start-up companies, mainly in the technology sector, with software being the category in which it has made the most deals. Its investments are mostly focused on North American companies, with a total of 2,447 operations in North American companies, although it has also invested in other continents to a much lesser extent. Europe is in second place with a total of 600 operations.
In the Industrial Automation sector, it has managed to invest in 25 companies, reaching first place in the Venture Capital Ranking, with Vitae Industries being the most noteworthy investment. This operation was carried out in 2017 and is, to date, the largest investment that Techstarshas made in the aforementioned sector, for an amount of $2,448,061. This is more than three times the amount of the second largest investment in the sector. Vitae Industries is a company that provides process automation to pharmaceutical companies. It has raised a total of $2.5 million in 4 rounds focusing on its growth, as in 2017 it had only been incorporated for three years.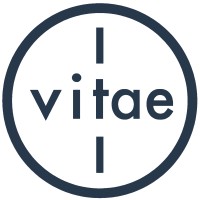 SOSV: multi-stage inverter
SOSV is a US company dedicated to multi-stage investment through a variety of vertical accelerator programmes. It invests mainly in seed, venture and growth stage. The company is present on three continents (Asia, North America and Europe) through its 7 offices. SOSV has made almost 2,000 investments since its creation in 1994, financing more than 1,000 start-up companies. In the automation industry, it is the second Venture Capital with the second highest number of investments made, a total of 11.
Of these 11 investments made in Industrial Automation companies, Synthace, a London-based company dedicated to automation in biotechnological processes, stands out. With 10 years of life, this company has carried out 10 rounds of financing with a total of 16 investors, including SOSV, the investor who has invested the largest amount in the company. SOSV, thanks to the completion of three rounds (in 2014, 2017 and 2018) has invested almost $40 million in Synthace. This makes it the leading investor in the English automation company.


Plug and Play Tech Center: innovation platform
Plug and Play is a platform with the aim of boosting innovation by connecting large companies with start-ups and different investors. They also actively participate in rounds with the most prominent VCs in the world. In total, they have made 1,213 investments, making them one of the most active venture capitalists in Silicon Valley. These investments are aimed at financing start-up teams. In this way, companies that receive investment from Plug and Play have at their disposal, in addition to capital, the network of venture capital firms and corporate partners giving them, as they say, an "unfair advantage".
On the other hand, this investor has carried out 10 operations in the automation sector, occupying third place in the Venture Capital Ranking in the Industrial Automation sector. The Dutch company SwipeGuide is the company in which he has invested the most money, almost $6 million. This company automates, among other things, critical processes in the manufacturing industry. It has been in operation for 6 years, during which time it has raised more than 7.5 million dollars through 5 investors.



Investors in Spain: Alma Mundi Ventures technology investor
Alma Mundi Ventures is an investor specialising in B2B and B2B2C companies in the technology sector. It has made 57 investments, one of which was in an automation company. This is the Catalan company Datumize in which it invested just over $2 million. This company is dedicated to developing software automation solutions.